The High Load Sensor [HLS] is an electronic safety system designed to detect the height of a forklift's load to minimise this risk and in turn to alert the forklift operator with a light/buzzer.
The HLS equipment is mounted on top of the forklift free of any interference.
The detection distance to the unacceptable load height is configurable.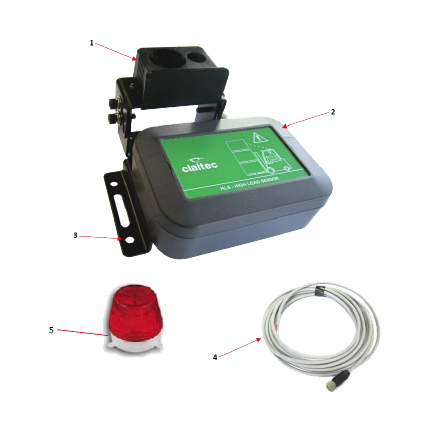 The HIGH LOAD SENSOR safety system consists of:
1. HLS Device
2. HLS Sensor
3. HLS metallic support
4. Power cable
5. Red flashing waterproof light + buzzer
Forklifts use the HIgh Load Sensor HLS to detect if the load is too high.
If the load is too high, the forklift operator will be alerted by a light/buzzer.
The HLS unit is mounted on top of the forklift free of any mechanical interference.
The HLS sensor is tilted to the desired height that will alert the forklift operator and then the detection distance is set on the HLS itself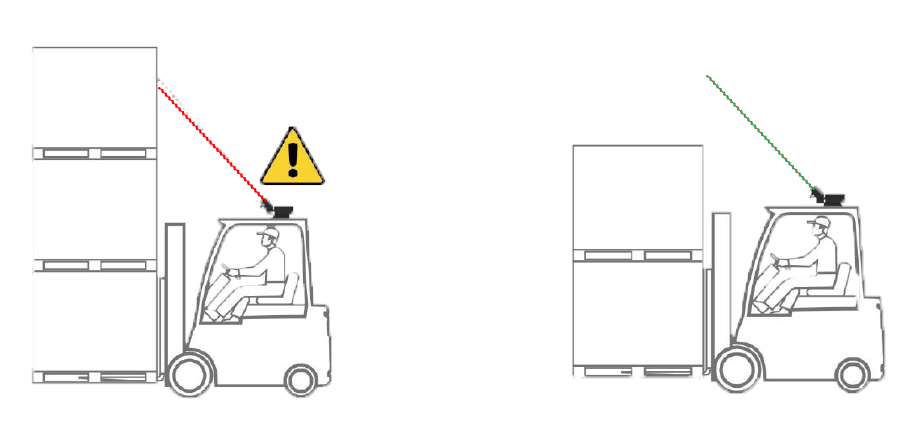 | | |
| --- | --- |
| Overload detection | No detection (correct loading height) |