The Cold Chain Complete line of temperature indicators are the cost effective solution to monitor temperature sensitive products. They are a single-use visual indicator that provide accurate, irreversible evidence of a temperature excursion created to help our customers monitor for cold and hot temperature excursions. It is available in two formats: the standard ColdChain Complete and ColdChain Complete XS.
The standard Cold Chain Complete version provides a larger footprint for increased visibility and can be easily inserted into a shipping box or placed into insulated containers.
The Cold Chain Complete XS is designed as a cost-effective, single label format with a self-adhesive back that can be used in smaller spaces.
Pharmaceutical manufacturers and distributors, diagnostics labs, delivery companies, as well as food and beverage logistics organizations rely daily on the reliability of ColdChain Complete
solutions to reduce waste, ensure product efficacy and safety, and identify issues in their supply chain.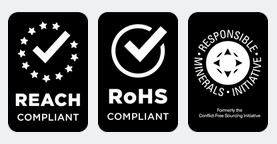 Cold Chain Complete

Temperature Range

Run Out Time

Freeze Activation

Freeze & 3 Window Warm Indicator Card
Brief
Moderate
Prolonged
Within
2°C – 8°C
2 hours
12 hours
48 Hours
90 Minutes
0°C – 8°C
2 Hours
12 Hours
48 Hours
60 Minutes
Freeze & Single Window Warm Indicator Card
0°C – 25°C
—
—
8 hours
60 Minutes
2°C – 25°C
—
—
8 hours
90 Minutes
0°C – 8°C
—
—
8 hours
60 Minutes
2°C – 8°C
—
—
8 hours
90 Minutes
Cold Chain Complete XS
Temperature Range
Run Out Time
Freeze Activation
Freeze & Single Window Warm Indicator Card
Brief
Moderate
Prolonged
Within
0°C – 8°C
—
—
8 Hours
60 Minutes
0°C – 8°C
—
—
48 Hours
60 Minutes
2°C – 8°C
—
—
8 hours
90 Minutes
2°C – 8°C
—
—
48 hours
90 Minutes
0°C – 25°C
—
—
8 hours
60 Minutes
2°C – 25°C
—
—
8 hours
90 Minutes
Freeze Indicator
Warm Indicator
Field armable with pull tab
Brief, moderate, prolonged exposure times
Floral
Specimens
Chocolate
Tissue samples
Pharmaceutical
Meal delivery
Raw and cooked meats
Chemicals