To avoid a false negative diagnosis of COVID-19, CDC recommends test kits remain between 2-8°C and shipped overnight on an ice pack. Keeping kits within these temperatures will save lives. Cold Chain Complete helps ensure appropriate COVID-19 specimen shipping temperatures.
The Cold Chain Complete temperature indicator provides a reliable, cost effective alternative for monitoring products through the cold chain process, especially in the last mile. Packaged as a single use device, the solution combines the benefits of both an ascending time temperature indicator and a descending indicator to give users irreversible evidence of unacceptable temperature exposure, helping to maintain cold chain accountability and product quality.
Cold Chain Complete can be used in the medical, food logistics and chemical industries to ensure supply chain transparency and temperature accuracy. With the addition of a dual indicator to our temperature monitoring product line, we are helping customers ensure that a cold chain breach has not compromised their product efficacy.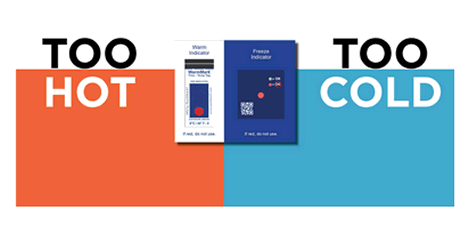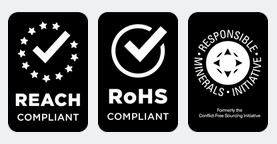 Cold Chain Complete is available in the following temperature sensitivities:
2°-8°C / 36°-46°F
0°-8°C / 32°-46°F
2°-25°C / 36°-77°F
0°-25°C / 23°-77°F
Freeze Indicator
Warm Indicator
Field armable with pull tab
Brief, moderate, prolonged exposure times
Floral
Specimens
Chocolate
Tissue samples
Pharmaceutical
Meal delivery
Raw and cooked meats
Chemicals