The TiltWatch XTR tilt indicator detects unacceptable tilting on goods that must remain upright. When these indicators are used, the product cannot be tipped without indisputable evidence of mishandling.
The TiltWatch XTR tilt indicator turns red if the container it is affixed to is tilted past 80° or is completely upended. TiltWatch XTR tilt indicator will not activate under normal handling conditions or aircraft take-offs.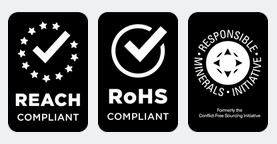 Oil-filled water heaters
Electronics
Packaging/Crating
Aerospace & Defense
Scientific and Technical Instruments
Auto and Truck Parts
Air Conditioning Systems
Appliances
Office Equipment
Furniture and Fixtures
Compressors
Computer Hardware
Glass
Logistics / Transport and Storage
Industrial Equipment
A Complete TiltWatch XTR Tilt Indicator Program
Success of the ShockWatch Program is measured by a reduction in damage. Preventing mishandling is the key to damage reduction.
In order to prevent mishandling, communication with everyone in the supply chain is key.
Download our ShockWatch Tilt Indicators Implementation Guide
Contact us for further information on the ShockWatch Program.
Optional Companion Labels and Alert Tape are recommended for use with the TiltWatch XTR as additional tools that increase the visibility or the handling requirements of your package. The TiltWatch XTR is applied to the Companion Label and the Companion Label is applied to the shipment.
(see Accessories below)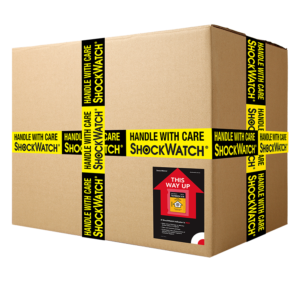 Acts as a visual deterrent to improper handling
Reduces mishandling through awareness
Provides indisputable evidence of mishandling
Alerts recipient to inspect contents before acceptance
Promotes a chain of accountability for all product handling
Confirms effectiveness of packaging
Help identify trouble spots in the supply chain from production to transportation and storage
Helps increase the quality of product from dock to dock
Companion Label
The Companion Label provides an additional visual warning and instructions on what to do if mishandling occurs.
The TiltWatch XTR is placed on the corresponding footprint printed on the label as shown.
Alert Tape
Use to provide a visual warning against mishandling.
Tape is 50mm (W) x 66m (L)
Alert Sticker
Included in each box of TiltWatch XTR.
Affix to the Bill of Lading or place next to the TiltWatch XTR mounted on the box to caution the carrier and consignee that the shipment is monitored