ShockLog 298 impact recorders monitor and record shock, vibration and environmental conditions experienced by any type of structure or equipment whether in use, in transit or in storage. Record max peak X, Y, and Z and internal temperature as standard.
Other ShockLog 298 impact monitor options available to provide more intelligence about the journey are:
GPS

– built in GPS module to record GPS positioning for every event and summary interval.

Tilt and Roll

– built in tilt and roll sensor to record tilt and roll data.

External temperature/humidity sensor

– built into the unit.

Humidity, Pressure and Temperature sensor

– a separate module that measures temperature, humidity and pressure.
Post Processing Options
The ShockLog software enables users to perform several post-processing functions. these functions provide additional analysis of impact wave forms.
See how our ShockLog 298 compares with its competitors here
Features
Record impact events for up to 870 events.

Field-proven tri-axial piezoelectric accelerometer technology.

Show direction of impact – X, Y and Z.

User definable alarm levels.

Programmable wake-up levels for maximizing battery life.

LED lights for visual notification of alarms and warnings.

Self-contained unit design, free of cables and wires.

iButton® and USB data transfer options.

The device is IP67-rated and RF-screened.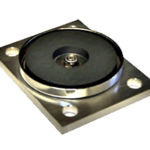 Magnetic Mount

Magnetic Mount for metal surfaces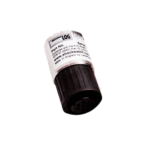 Humidity, Pressure and Temperature Sensor
This environmental sensor can monitor Humidity,
Pressure and Temperature ancan be used with
any of the ShockLog 298 versions.
Two versions of the HPT sensor are available:
1BAR/14.5psi and 2BAR/29psi