ShockLog 298 impact recorders monitor and record shock, vibration and environmental conditions experienced by any type of structure or equipment whether in use, in transit or in storage. Record max peak X, Y, and Z and internal temperature as standard.
Other ShockLog 298 impact recorder options available to provide more intelligence about the journey are:
GPS – built in GPS module to record GPS positioning for every event and summary interval
Tilt and Roll – built in tilt and roll sensor to record tilt and roll data
External temperature/humidity sensor – built into the unit
Humidity, Pressure and Temperature sensor – a separate module that measures temperature, humidity and pressure
Flexibility
The Shocklog 298 has 12 user-selectable ranges so it can be used across a range of products with different mass.
Acceleration in g that can be set are 1g, 3g, 10g, 30g, 100g and 200g.
Velocity in cm/s that can be set are 1, 3, 10, 30, 100 & 200.
Selectable hardware filters allow users to limit the response of the unit to a select frequency range. The frequency filter range covers from 10Hz to 250Hz.
Post Processing Options
The ShockLog software allows users to perform several post processing functions that enable additional analysis of impact event waveforms.
FFT/PSD – FFT tools transforms time-based data into the frequency domain. It is a mathematical method for decomposing a signal into its constituent frequencies.
SRS Analysis – Shock response spectrum (SRS) is a means to graphically represent an impact event in terms of how a single degree of freedom system would respond to that event.
Delta V Analysis (Δ V) – energy analysis
See how our ShockLog 298 compares with its competitors here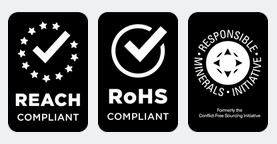 Record impact events for up to 870 events
Field-proven tri-axial piezoelectric accelerometer technology
Show direction of impact – X, Y and Z
User-definable alarm levels
Programmable wake-up levels for maximizing battery life
LED lights for visual notification of alarms and warnings
Self-contained unit design, free of cables and wires
iButton® and USB data transfer options
IP67-rated, RF-screened
Power Generation
Turbines
Transformers
Energy and Utilities
Wind Energy
Oil & Gas
Generators
Medical and Scientific Equipment
Large Medical Devices
Aerospace and Defense
Logistics and Transport
Break Bulk Cargo
Packaging/Crating
Rail
Industrial Equipment
Heavy Machinery
Mining Equipment
Any Heavy, Oversized Good
ShockLog and g-View Selection Guide
If you do not have any non-operating shock specifications for the product you are shipping then use the guide below to assist with your selection.
This is a guide only and not intended to replace actual testing of the product's shipping properties prior to shipment.
This merely allows you to select an appropriate scale, which then allows the ShockLog or g-View to test the products' shock profile.
A standard rule of thumb to apply to select an appropriate scale setting as shown below and should be related to the type of product that is to be shipped or the mass of the product.
Product weight
Scale
Product
less than 900kgs
100G
ShockLog 298
ShockLog 248 (100g)
over 900 kgs up to 4,500 kgs
30G
ShockLog 298
ShockLog 248 (30g)
g-View (25g)
over 4,500 kgs up to 90,000 kgs
10G
ShockLog 298
ShockLog 248 (10g)
g-View (10g)
over 90,000 kgs up to 180,000 kgs
3G
ShockLog 298
over 180,000 kgs
1G
Shocklog 298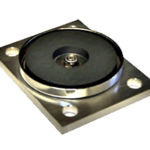 Magnetic Mount

Magnetic Mount for metal surfaces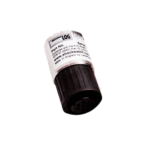 Humidity, Pressure and Temperature Sensor
This environmental sensor can monitor Humidity,
Pressure and Temperature ancan be used with
any of the ShockLog 298 versions.
Two versions of the HPT sensor are available:
1BAR/14.5psi and 2BAR/29psi