Shocklog 298 impact recorders monitor and record shock, vibration and environmental conditions experienced by any type of structure or equipment whether in use, in transit or in storage. Record max peak X, Y, and Z and internal temperature as standard.
Other Shocklog 298 impact recorder options available to provide more intelligence about the journey are:
GPS – built in GPS module to record GPS positioning for every event and summary interval
Tilt and Roll – built in tilt and roll sensor to record tilt and roll data
External temperature/humidity sensor – built into the unit
Humidity, Pressure and Temperature sensor – a separate module that measures temperature, humidity and pressure
Shocklog 298 flexibility
The Shocklog 298 has the flexibility to set the g range required so it can be used across a range of products with different mass.
The g ranges that can be set are 1g, 3g, 10g, 30g, 100g and 200g.
Shocklog 298 features:
Record impact events for up to 870 events
Field-proven tri-axial piezoelectric accelerometer technology
Show direction of impact – X, Y and Z
User-definable alarm levels
Programmable wake-up levels for maximizing battery life
LED lights for visual notification of alarms and warnings
Self-contained unit design, free of cables and wires
iButton® and USB data transfer options
IP67-rated, RF-screened
See how our Shocklog 298 compares with it's competitors here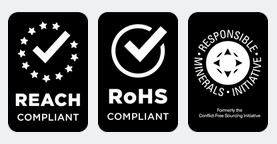 | | | | |
| --- | --- | --- | --- |
| | Acts as a visual deterrent to improper handling | | Promotes a chain of accountability for all product handling |
| | Reduces mishandling through awareness | | Confirms effectiveness of packaging |
| | Provides indisputable evidence of mishandling | | Help identify trouble spots in the supply chain, from production to transportation and storage |
| | Alerts recipient to inspect contents before acceptance | | Helps increase the quality of product from dock to dock |