ShockLog Cellular impact and tracking recorder combine the powerful monitoring capabilities of the ShockLog 298 impact recorder with a cellular communication module to deliver real-time notifications of unacceptable handling in the supply chain.
Easy to Use
This easy-to-use device utilizes a proprietary piezoelectric accelerometer designed and manufactured by SpotSee that provides industry leading impact analysis with the lowest noise floor on the market.
Real Time notification
Get alerts in real-time when your shipment has experienced an out of tolerance impact, temperature, humidity, tilt or roll condition. The information is accessible 24/7 via the user-friendly SpotSee Cloud from anywhere in the world. The SpotSee connectivity infrastructure provides low cost global connectivity without roaming charges.
Battery life
ShockLog Cellular deliver 90+ days of battery life without reliance upon a solar energy source that could cause data interruptions.
Know when an issue occurs
With cargo loss exceeding $50 billion annually, transparency in the supply chain is key to improving your operations. The ShockLog Cellular enables you to know that your assets are traveling safely to their destination and if something has gone wrong, you know when and where the issue occurred.
Download full journey data at journey end
With the capacity to record data for 870 events and 262,000-time slots, the end of the journey, if alarm conditions need to be further analyzed, the full data set can be downloaded into the ShockLog software for a more detailed view of the recorded data. The ShockLog Report View provides an overview of the entire journey: peak acceleration values for all three axes, detailed impact curves, and temperature.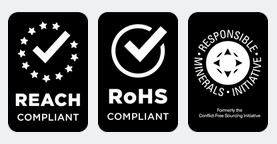 Connects to any new or existing ShockLog 298 with firmware version 30 or greater
Shock and vibration technology used by the best engineers in the world
Low-cost global connectivity without roaming fees
90+ days of connectivity battery life
18 months of recorder battery life
18 months of recorder battery life
Real-time out-of-tolerance condition notifications
24/7 access to trip data from anywhere in the world
No data interruptions from unreliable solar energy
Robust impact analytics & recording
No loss of data if battery dies & keeps recording for 15 additional months
Power Generation
Industrial Transformer
Industrial Generator
Gas Turbine
Air Turbine
Steam Turbine
Oil & Gas
Rigs
Pump Systems
Tool Baskets
Heavy Machinery
Break Bulk Cargo
Logistics/Transport and Storage
Mining Equipment
Construction Equipment
Energy and Utilities
Any long, heavy or over sized goods
Scientific and Technical Equipment
Large Medical Device
Aerospace and Defense
Cranes