ShockLog 248 impact recorders offer users the same level of quality and reliability as the Shocklog 298 but with reduced functionality.
This unit records up to 128 events with a detailed event graph and record of the 1st and the 14 most significant events.
The Shocklog 248 is available in factory set g ranges, 100g, 30g and 10g.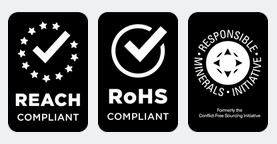 Shocklog 248 Features:
Record max peak X, Y, and Z and internal temperature
Record impact events for up to 15 events
Field-proven triaxial piezoelectric accelerometer technology
Show direction of impact – X, Y, and Z
User-definable alarm levels
Programmable wake-up levels for maximizing battery life
LED lights for visual notification of alarms and warnings
Self-contained unit design, free of cables and wires
iButton® and USB data transfer options
IP67-rated, RF-screened
Temperature/humidity sensor built into unit (optional)
---
Shocklog 248 accessories