ShockLog 248 impact recorders offer users the same level of quality and reliability as the ShockLog 298 but with reduced functionality.
This unit records up to 128 events with a detailed event graph and record of the 1st and the 14 most significant events.
The ShockLog 248 is available in factory set g ranges, 100g, 30g and 10g.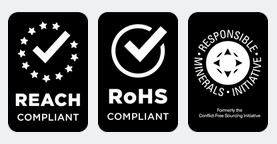 Record max peak X, Y, and Z and internal temperature
Record impact events for up to 15 events
Field-proven triaxial piezoelectric accelerometer technology
Show direction of impact
– X, Y, and Z
User-definable alarm levels
Programmable wake-up levels for maximizing battery life
LED lights for visual notification of alarms and warnings
Self-contained unit design, free of cables and wires
iButton® and USB data transfer options
IP67-rated, RF-screened
Temperature/humidity sensor built into unit (optional)
Logistics / Transport and Storage
Chemicals/Petro-Chemicals
Aerospace and Defense
Furniture and Fixtures
Forestry and Wood Products
Metal Fabrication
Energy and Utilities
Mining
Electronics – Telecommunications
Electronics – Computer Hardware
Auto and Truck Parts
Air Conditioning
Manufacturing
Aerospace and Defense
Medical Devices and Supplies
Fibre Repeater
Food and Beverage
Industrial Equipment
Marine
Robotics
Construction – Supplies and Fixtures
Railroads
Pumps and Motors
Packaging/Crating
Photography
Water Treatment / Filtration
Glass
Scientific and Technical Instruments / Research
CNC Equipment
ShockLog and g-View Selection Guide
If you do not have any non-operating shock specifications for the product you are shipping then use the guide below to assist with your selection.
This is a guide only and not intended to replace actual testing of the product's shipping properties prior to shipment.
This merely allows you to select an appropriate scale, which then allows the Shocklog or g-View to test the products' shock profile.
A standard rule of thumb to apply to select an appropriate scale setting as shown below and should be related to the type of product that is to be shipped or the mass of the product.
Product weight
Scale
Product
less than 900kgs
100G
ShockLog 298
ShockLog 248 (100g)
over 900 kgs up to 4,500 kgs
30G
ShockLog 298
ShockLog 248 (30g)
g-View (25g)
over 4,500 kgs up to 90,000 kgs
10G
ShockLog 298
ShockLog 248 (10g)
g-View (10g)
over 90,000 kgs up to 180,000 kgs
3G
ShockLog 298
over 180,000 kgs
1G
ShockLog 298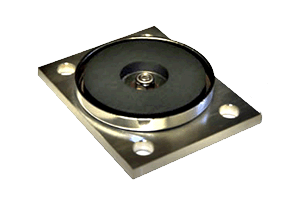 Magnetic Mount

Magnetic Mount for metal surfaces