g-View impact recorders monitor and record impacts during the transportation, storage, and usage of products and equipment at an affordable price point. The device provides an accurate record of the dates and times at which the user-defined g-force limit is exceeded on the X, Y, and Z axes. With the capacity to record data for 100 events per axis, the device alerts you whenever damage may have occurred, so you can respond promptly.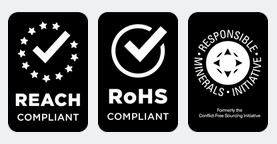 Independent x, y, and z impact thresholds that can be independently programmed for precise monitoring
Sensors to record date, time, internal temperature, axis exceeded, and axis amplitude
iButton® for setup, resetting, and data transfer
Self-contained unit design, free of cables and wires
LED lights for visual notification of threshold breached
Logistics / Transport and Storage
Turbines
Windows & glass doors
Automotive parts
Small transformers
Computer & server equipment
Oil supplies
Heavy equipment rental
Medical equipment
Semiconductors
Construction equipment
Electronics
Furniture
Aerospace & defense
Networking hardware
There are two models of the g-View available, 10g and 25g. Determine what might be the most suitable g-View based on the mass of the shipment.
Impact Scale Range / Filter Frequency
Suitable for shipment weight
Events
25G / 40Hz
> 900 kgs and < 4500 kgs
Up to 100 events per axis
10G / 25Hz
> 4500 kgs and <90000 kgs
If you require a more sophisticated recorder then view our Shocklog range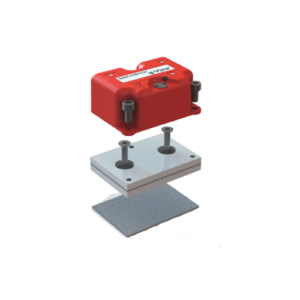 g-View anti vibration mounting kit
Once the g-View unit is attached to the mounting plate, the plate can be mounted to the product.
Kit includes 1 x mounting plate and screws