OpsWatch WiFi Impact and Vibration Recorders allow you to improve the performance and safety of your equipment, extend its lifetime and avoid any unplanned downtime and maintenance.
Vibration and shock monitoring is an integral part of machine condition monitoring programs. Change in equipment vibration serves as an early warning of a decline in operating function and signals the need for maintenance to avoid more serious faults and/or failure. All equipment that has belts, gears, bearings, drive motors, and other moving components has a "normal" range of vibration during operating cycles
OpsWatch enables real-time monitoring of low-frequency shock and vibration to identify these changes when they happen. The system provides alerts when vibration is outside of the normal range and has the capability to stream condition-based data through WiFi communication.
See how our OpsWatch compares with it's competitors here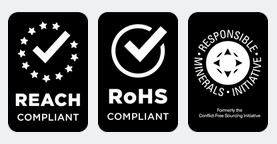 Benefits
Protect Equipment
in transit and during operation with the only dual mode device in the industry.
Prevent Downtime
by using the data and alerts provided by the OpsWatch system as part of your preventative maintenance program. Data and real-time alerts streamed through Wi-Fi communication into the easy-to-use condition monitoring software will help you to identify potential equipment faults before they occur.
Maximize Utilization
by using OpsWatch in stationary mode, monitoring the day to day operation of your equipment.
Reduce Costs
by using low frequency vibration and shock detection to drive preventative maintenance before expensive repairs or even equipment replacement is required.
Dual Mode Functionality
both Transport and Condition Based Monitoring (CBM) functionality
Streaming Data
communicate Precision Shock & Vibration Data through WiFi Connectivity
Alert users to inspect equipment for potential damage
Enhance preventative maintenance plans
Real-time vibration monitoring allows fast corrective action
Onshore Drilling (top drives)
Offshore Drilling (top drives)
Industrial Pumps
Hydraulic Fracking
Aggregate Material Equipment
Conveyor Belt Driver Systems
Pulp and Paper
Fin Fans
Industrial Combustion Gas Engines
Iron & Steel
Energy and Utilities
Construction
Pipe Vibration
Waste Water Treatment Plants
Cooling Towers
Rotary Screw Compressors
Facilities Management
Mining