Our Advanced Pedestrian Detection Camera System [IVIEW+] is a safety assistance system that prevents accidents between pedestrians and vehicles at any industrial site. IVIEW+ adopts advanced AI (Artificial Intelligence) technology for pedestrian subject detection in real-time. The driver gets a visible alert with a warning sound/message to prevent any accident in the workplace.
KEY FEATURES
Artificial Intelligence human subject detection technology
2 camera and 4 cameras system available
Professional camera system with high resolution for a clear view
Cameras are rugged, water-resistant industrial design (IP69K)
Multiple setting for split screen and camera loop
External siren with voice message alarm supports
Quick and simple installation
Dash Cam recording with addition of a MIcro SD card up to 128GB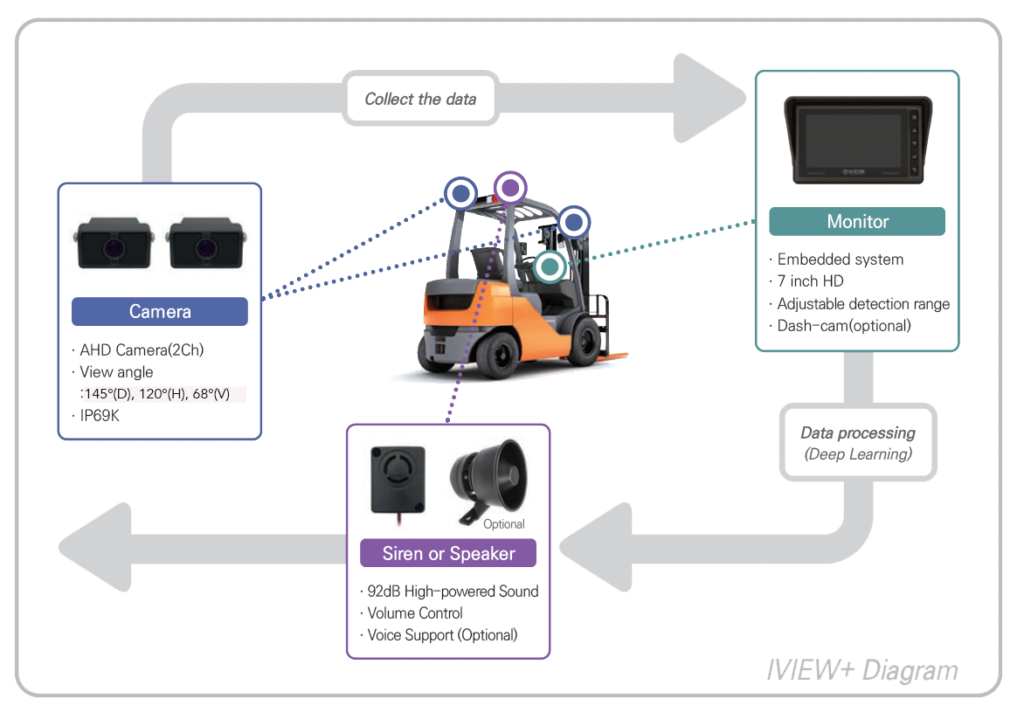 Simple and Intuitive Interface
With the Al-based technology when IVIEW+ detects the subject, both the LCD screen and LED lamp flash along with the acoustic alarm sounds.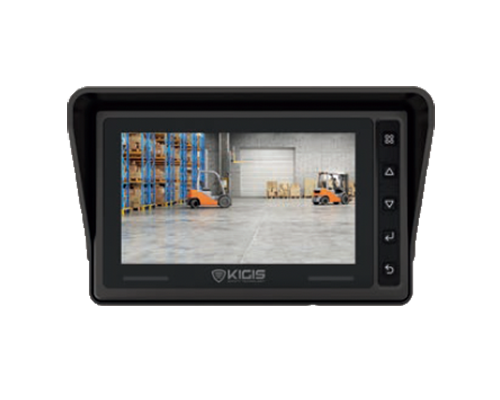 Normal View
When the power is turned on, the display shows real-time video through the camera.
Subject Detected
When the pedestrian is detected, a red-box appears around the subject.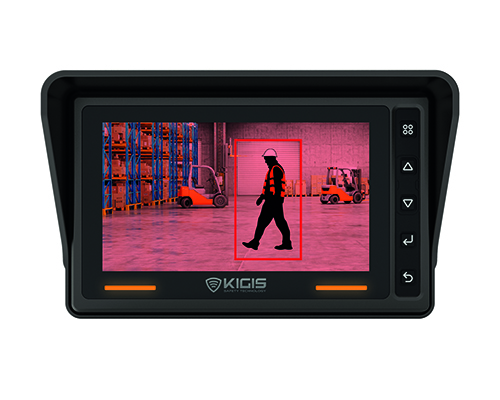 LED/LCD Alert
When the pedestrian is detected within the alarm range set, both the LCD screen and the LED lamp flash along with the acoustic alarm.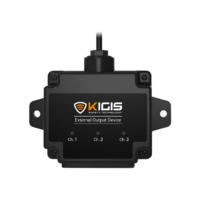 External Output Device (EOD)
Provides a connection to external devices such as a light/buzzer or speed limiter through the EOD relays.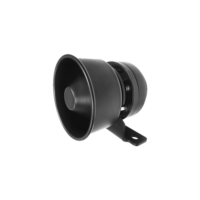 Optional Amp/Speaker to provide voice alerts.
Warehouses, factories, construction sites, mining sites and shipping ports are confronted with safety issues daily.
IVIEW+ is suitable with all kinds of industrial vehicles (forklifts, excavators, wheel loaders, tractors)