WarmMark Temperature Indicators for COVID-19 Vaccines BY SHOCKWATCH
Delivering COVID-19 vaccines to 7.8 billion people is a daunting challenge that will stretch supply chains past their limits.  Cold chain requirements will be different depending on whether the vaccine is being monitored in transit or being monitored at an inoculation site. Vaccines must be kept at the right temperature to remain effective.
If they become damaged by heat, they show no visible sign, so how do you know if they should be administered?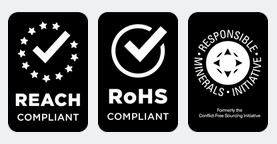 Monitor Temperature During COVID-19 Vaccine Shipping
As the COVID vaccine starts shipping around the world, now is the time, more than ever, to ensure COVID-19 vaccine temperature monitoring is in place during shipping so it's known that all doses administered meet efficacy standards so the patient is protected.
SpotSee's WarmMark time and temperature indicators are low-cost solutions that gives you all the information you need being the duration of a specific temperature exposure. It's important to note, that it is not a data logger. WarmMark are better options than data loggers because of the lower cost and specificity for use in the last mile.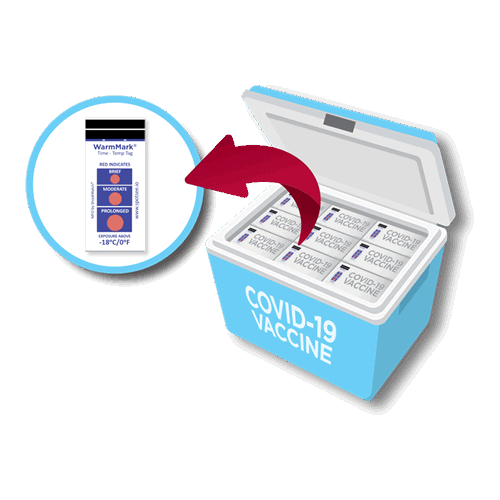 SpotSee's LOG-IC 360 dry ice temperature data logger has a temperature range of –80ºC– 20ºC to give everyone in the supply chain the confidence they need to know their vaccines have maintained proper temperatures and are ready for patient administration.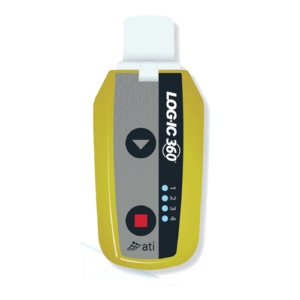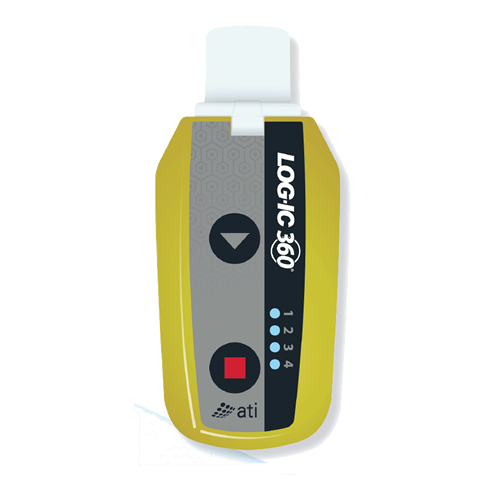 The LOG•IC Temperature Recorders are designed to be low-cost and to help optimise the cold chain by alerting manufacturers, handlers and shippers when a product has been exposed to temperature conditions beyond the specific thresholds set.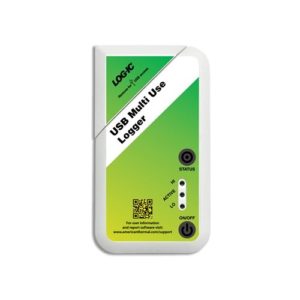 Monitor Temperature During COVID-19 Vaccine Administration
Our WarmMark technology is being used to monitor vaccine vials during the patient administration process. The WarmMark time and temperature indicators can be placed in a box of doses that has been removed from the refrigerator for administration. With the time and temperature feature on the indicator, the administrator will know if the doses have experienced an unacceptable excursion.
Guidelines state that during a pandemic, efficient, expeditious, and equitable distribution and administration of approved vaccines is critical, and that vaccine safety standards will not be compromised in efforts to accelerate COVID-19 vaccine development or distribution. Diligent vaccine management is essential to minimize waste. All COVID-19 vaccines must maintain a temperature below 8°C or else the vaccine is rendered ineffective. Each vaccine brand has a different storage time frame in the 2-8°C range, either 24hrs, 30 days or 6 months. Apply WarmMark to the COVID-19 vaccine packaging before it is shipped or stored to guarantee the vaccine's efficacy throughout the supply chain.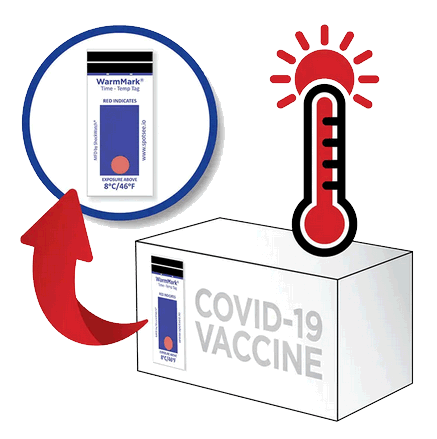 COVID-19 Vaccine Manufacturer Temperature Monitor Guide
WarmMark Time-Temperature Indicators
WarmMark technology provides clear, easy to read indication if the threshold temperature and time duration of breach have been exceeded, so healthcare workers can be completely confident when vaccinating. The indicator is a single-use, ascending time-temperature indicator which alerts users of exposure to unacceptable temperature conditions.
SpotSee's WarmMark time-temperature indication can detect a range of temperatures including -18°C (deep freeze), 8°C (refrigeration), and 25°C (room temperature), and excursion times from 30 minutes to 168 hours. Options to customise as well.
Provides strong evidence of exposure to wrong temperature conditions
Provides cost effective monitoring for last mile shipments
Enables easy accept/reject decisions
Helps verify the adequacy of packaging
Aids in compliance with regulatory guidelines
Temperature sensitivity
Helps monitor the shelf life of a shipped product