The ShockWatch Intelligent Proximity Alert System (IPAS) by KIGIS is designed to reduce the risk of workplace collisions, both vehicle-to-vehicle and vehicle-to-pedestrians. IPAS combines the latest ultrawide band (UWB) technology with a highly reliable collision warning in light, sound and voice-alert format. With a dual-zone detection range of up to 30 metres, it's suitable for all types of heavy machinery and worksites.
High Accuracy
UWB technology-based highly accurate distance measurement
Easy Installation
Out-of-the-box with no-registration and no-calibration
Bilateral Alarm
Acoustic or vibrated alarm for both a driver and a pedestrian
Easy Operation
Simple and customizable configuration and operation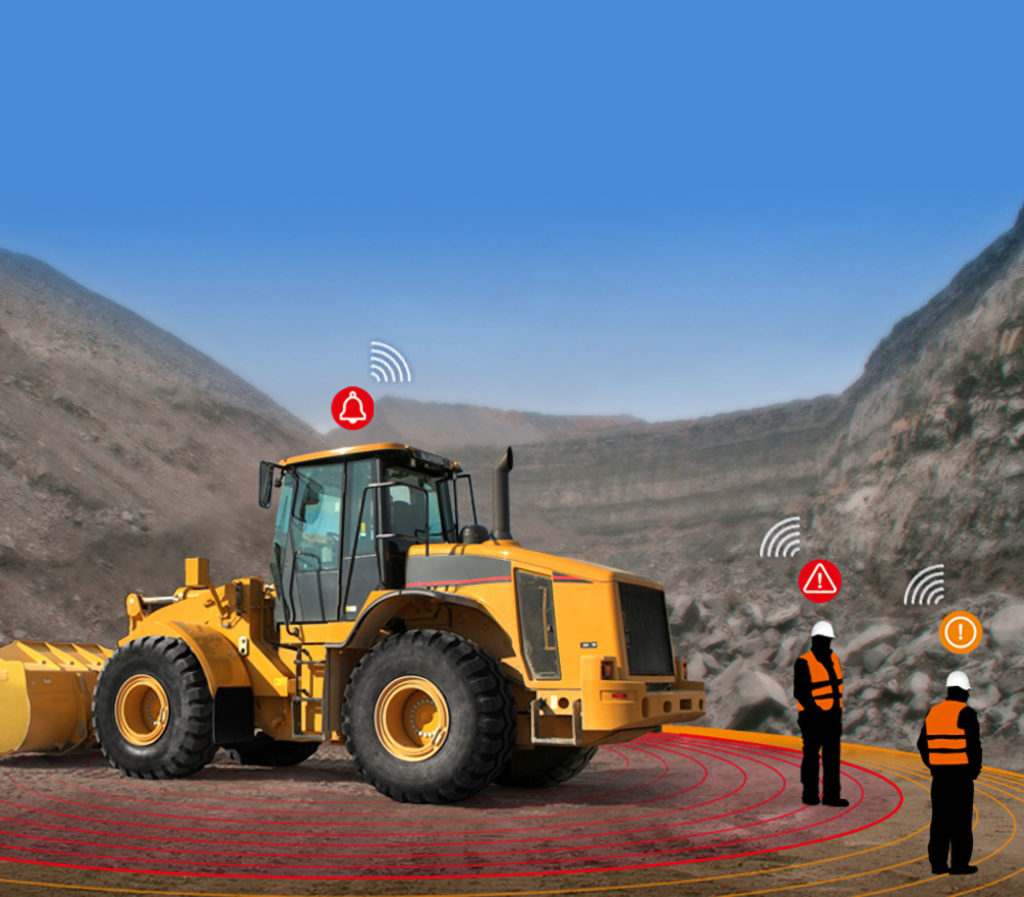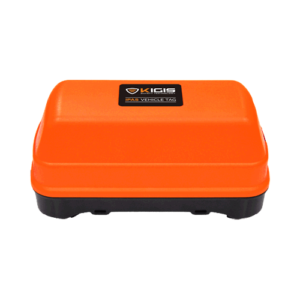 Installed on top of the vehicle, the Vehicle Tag detects the Pedestrian Tag, Zone Tag and another Vehicle Tag
using UWB (Ultrawide Band) Technology.
Installation: Exterior
Interaction: PT, VT, FZT, CZT
Alarm: Light/Voice Alert via the attached Indicator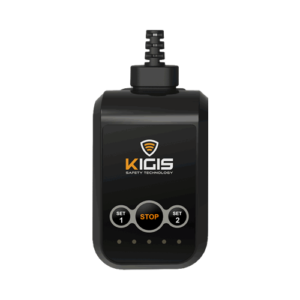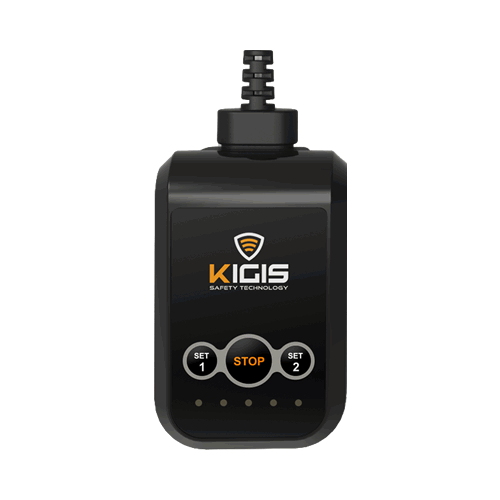 Installed inside the cabin, the Indicator provides light and voice alert when the Vehicle Tag detects other tags.
This device can be used to configure both warning ranges and volume levels.
Installation: Interior (Connected with VT)
Range: Configurable up to 30m (Caution/Danger Area of Vehicle Tag)
Alarm (Pedestrian / Vehicle):
Caution Range – Repeating "Watch Out"
Danger Range – Repeating "Danger"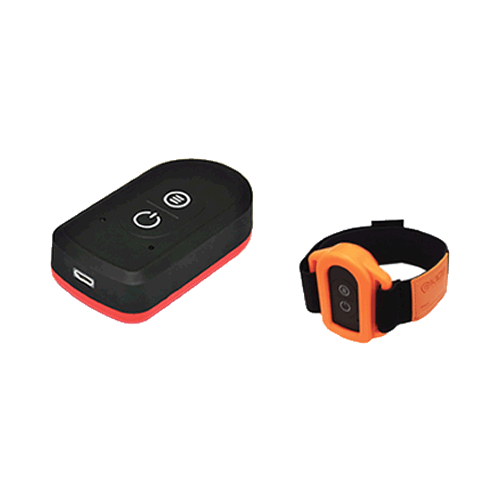 When people enter the Caution/Danger Range, the Pedestrian Tag creates both vibration and sound alarm. This device is configurable and rechargeable.
Installation: Carried by people (Armband / Helmet Clip)
Interaction: VT
Alarm: Caution Range – Beep sound, Vibration
Danger Range – Siren sound, Vibration
Low Battery – Short beep sound – 5 times every 10 minutes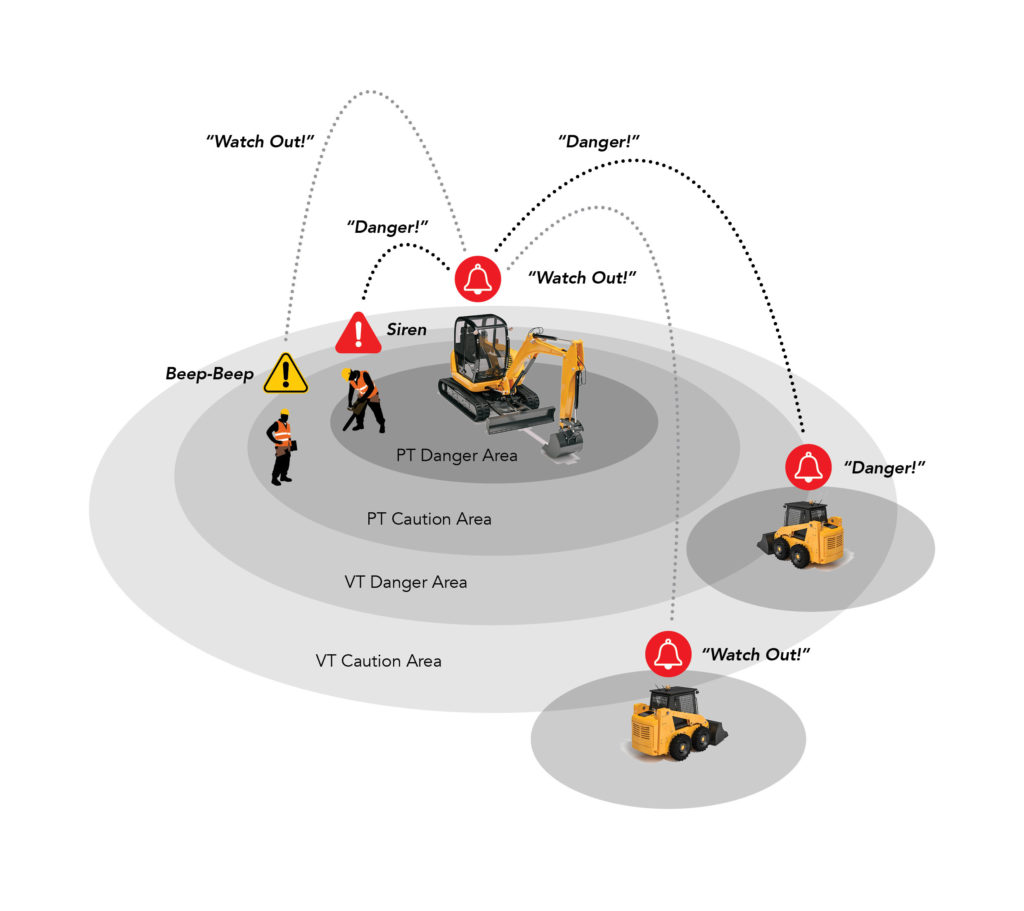 Main Operating Characteristics
IPAS is applicable to all industrial vehicles: excavators, forklifts, loaders, tractors, etc
Detection of pedestrians and moving vehicles in the area of operation of vehicles
Detection range is adjustable from 1 – 30 metres in ideal conditions
System components are all rugged and long-lasting