The OptaFleet Fleet Management System is a modular online system that allows for monitoring of a wide range of vehicles regardless of manufacturer, vehicle type or drive.
Whether you are operating forklift trucks, airport tractors or even construction equipment, the OptaFleet system will provide you with detailed and up-to-date management reports of your vehicle fleet and drivers anywhere and anytime.
Our modular design allows you to only purchase the features required e.g. access control only or access control with impact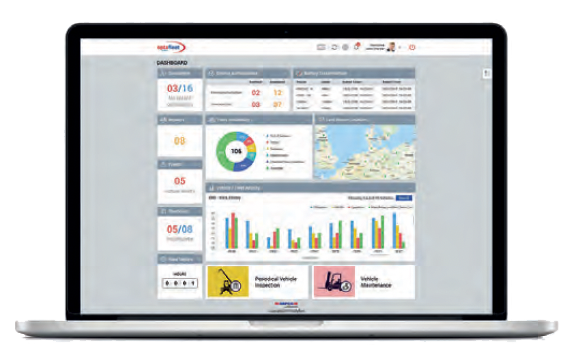 Prevent unauthorised access and reduce the cost of damages and maintenance

Improve the efficient utilisation of your vehicle fleet

Improved driver awareness and safety on the work floor

Easily accessible and up-to-date management reports, anywhere and anytime

Proven short payback times
Can be installed on any vehicle make and model
No software installation on PC's or Servers
System uses GPRS, no connection to company wifi network required
Modular components
Easy to install
Reduced damages to vehicles and other property
Improved control of vehicle utilisation
Improved driver behaviour
Real time fleet information available anywhere and anytime
Flexible event detection possibilities
Tailor made detailed reporting possibilities
Suited for mixed vehicle fleets independent of make, type and drive
Software and hardware modularity
Driver access to prevent unauthorised usage
Pre-operational display safety check questions
Flexible hour meter configuration
User friendly web application
Intelligent impact sensor for collision detection
Digital or Analog inputs available to monitor vehicle functions e.g. speed sensor, oil pressure etc
Data export possibility for use in ERP
Real time notification messaging
Track & Trace
Vehicle CAN capability
CE approved and robust hardware (IP67)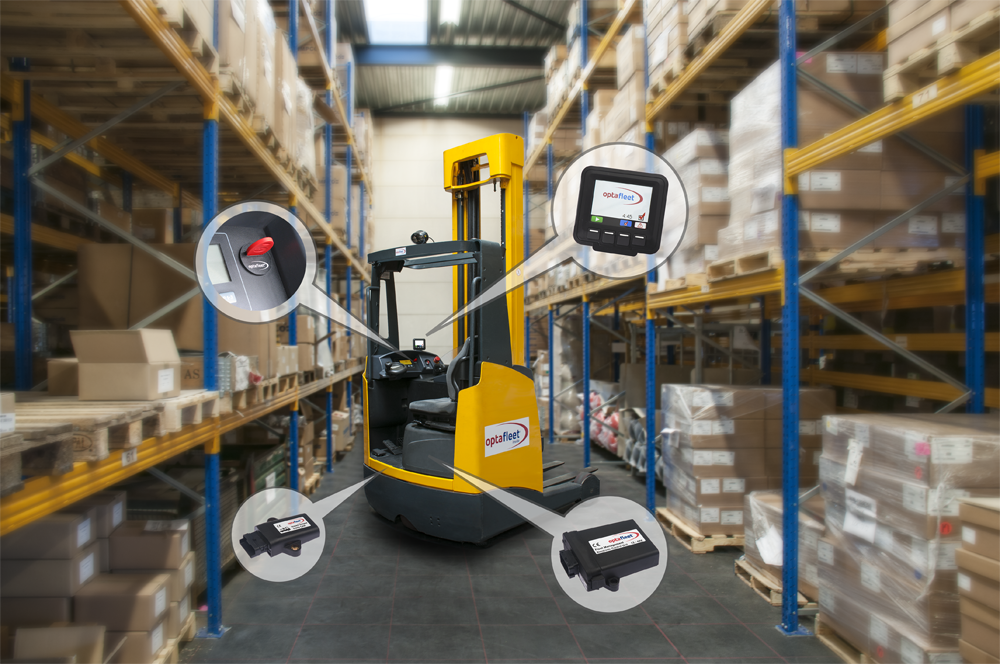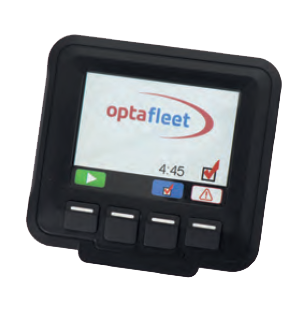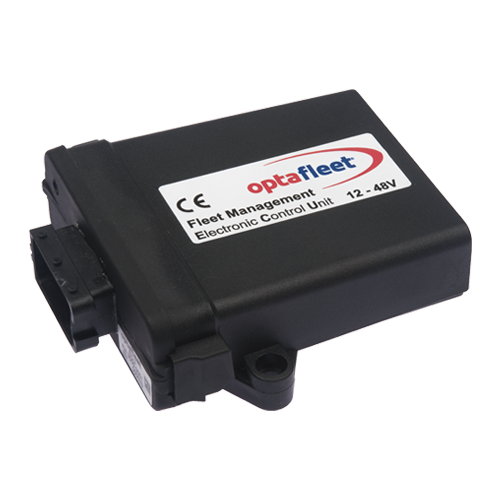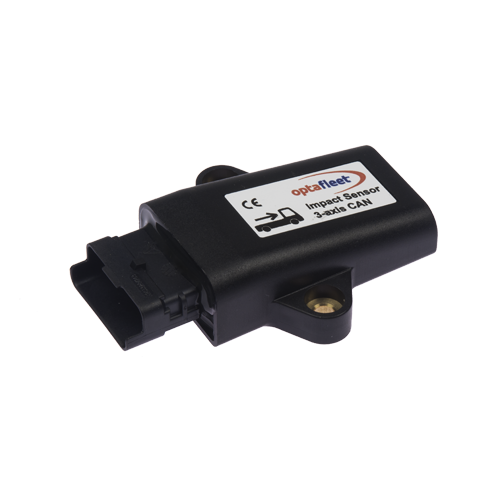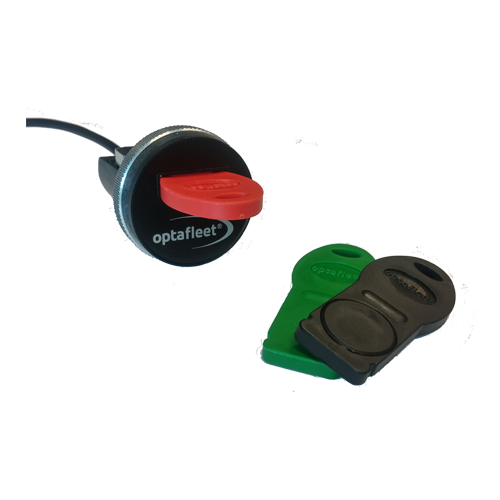 Advanced Features (requires additional hardware)
Enhanced utilisation
Load & tow sensing
Battery monitoring
Visibility to voltage, state of charge, temperature, current & fluid level
Sensors for Speed and Lifting
Monitor speed and lifting and generate events

GPS tracking
Real-time, inch accurate fleet movement data showing speed, direction, location and orientation
Optafleet offers packages to suit whatever features you require.
The table below shows the options available with the hardware required to match.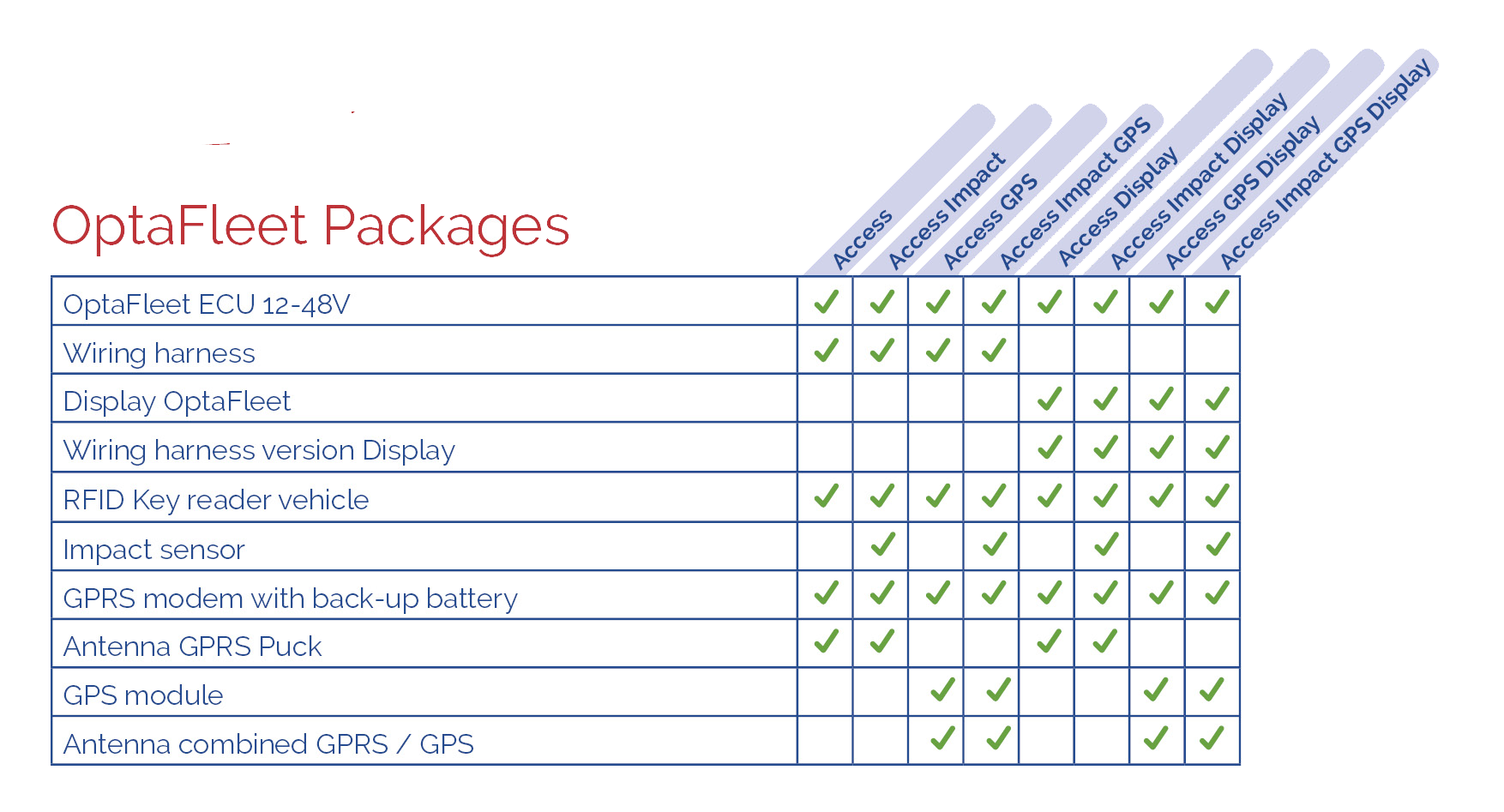 System Layout
• Central database stored on a secured hosted server
• Access to database via password protected web portal,
• No software installation required
• Modular hardware, easy to install
• Wireless bi-directional data communication via GPRS
• Automatically generated e-mail alerts
• GPS localisation
Event Examples

• Impact detection
• Engine events such as low oil or overheating
• Vehicles exceeding pre-set zones (geofencing)
• Overspeeding
• Driver license renewal
• Service intervals